About Us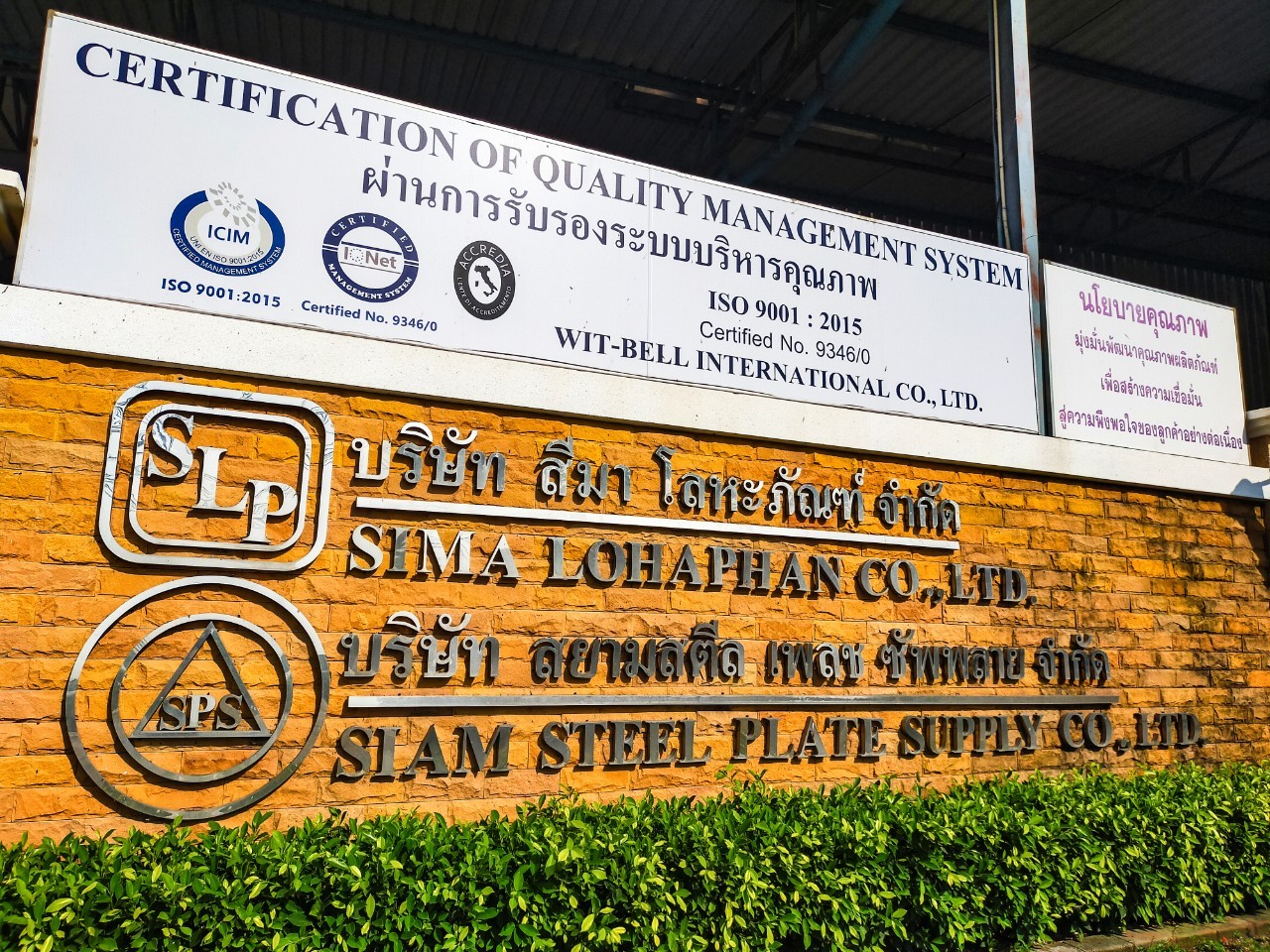 is a manufacturer and distributor of all types of metal mesh sheets. Including pump hole sieve (Perforated Plate) stretch mesh sieve or tear(Expanded Metal) Sheet slip pattern pattern chicken foot (Checker Plate) and metal stamping parts (Stamping Part). For use in general industry, including automotive parts industry. Agricultural machinery industry. Food processing. Industrial and furniture design. Mill and sieve to copy percent rice Sieve mill feed Coat rack cooling belt. Mesh ceiling etc.



With a commitment of the management makes. Sima lohaphan Co., Ltd.

is growing continuously. From the beginning the company. Founded in 1996 to the present. The company has developed and expanded along with capacity. And advanced manufacturing technology, with technicians and engineers with expertise And experienced. Forward advice.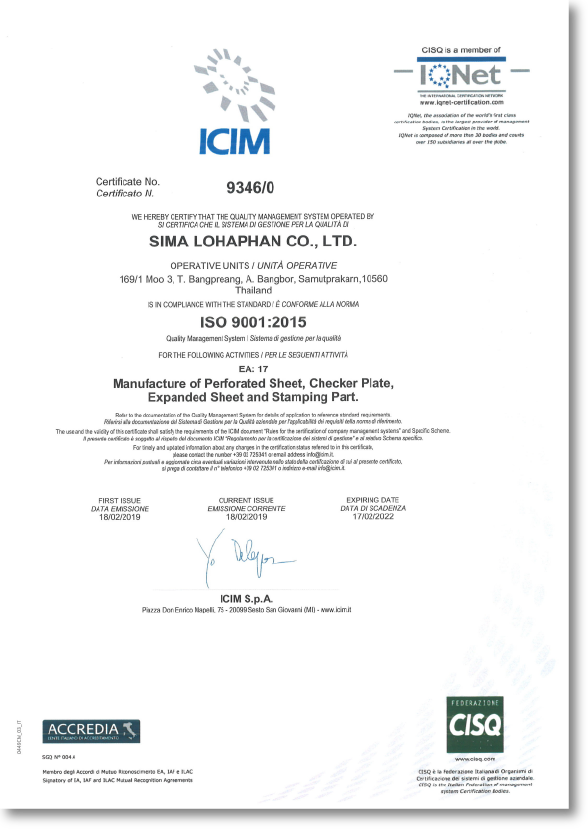 Standards of Quality With the developing to keep the best quality, the company has implement. The quality management system ISO 9001 : 2015 and certified by ICIM since February 2015

Company Privacy & Company Privacy
Company Privacy

'' Simalohaphan to Progress Care services. ''




'' Production standards meet the needs of customers. So it has time Continuous improvement. ''


Quality Policy
'' Committed to Developing Quality Products. ''
'' To build confidence. To the satisfaction of the customers continuously. ''